Below is a list of open positions. You open positions by clicking the link next to the post. You apply for the job by clicking on the button at the bottom of the advertisement. We do not accept applications in the mail. We'll also keep closed job on the list for a period after that is closed for applications. It is for reasons of candidates who may be in an interview process at work.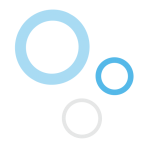 You are also welcome to follow the company on LinedIn og Facebook – here we post advertisers for all open positions.
If you want to know more about the process as a candidate for a position – please click here.