Company jpkristensen.dk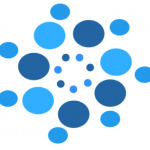 JP Kristensen.dk was established at the end of 2012, and we have our starting point from Herning.
Focus during establishment of the company has been to identify products that are targeted at small and medium-sized enterprises. In addition, we have focused on products that are known to be theoretically durable but with a very practical use for our customers.
We provide unique consulting solutions for both private and public companies
We offer consulting solutions that ensure both practical and economically profitable results for our clients
If we make mistakes we will correct them and learn from them
Our next step was to establish offices in Bangalore, India and Madrid, Spain. Our goal in doing this is to strengthen our ability in making international recruitments with an economically rational perspective.
We have office and meeting facilities at our location in Herning, where we can accommodate 20+ people in our meeting facilities.