There are many ways to recruit the right employees!
Whether you need a new employee, specialist, project manager or a new board member, we help your company with the recruiting and hiring the right . For us the motto: Quality and speed is important . We know that once you have acknowledged that lack a resource for your company, then it costs you money to wait for the right one. There are calculations which would indicate that for every week you wait – you lose an average of about 10,000, – dollars per. week. Therefore it is important for us that our rate of recruitment is fast. There are also calculations substantiating that if you recruit the wrong person, it costs on average about 250.000, – crowns. So quality is the key word here. And if the speed must be high require a quality recruitment process is high. It is the combination of our recruitment consultants are specialists in.
We offer both a local and an international recruitment concept to attract the right candidate for you and your company, and we offer to find the right employee for both a permanent job, project recruitment or interim (temporary ) employment. Additionally, we offer to recruit board members with exactly the skills you need to make your business successful.
In our recruitment process we are working with network recruitment, international databases, targeted online advertising, headhunting and executive search from our own offices in Spain and India. We offer a process where you know in advance deliveries and dates of deliveries. More detailed information on our efficient recruitment process by click here .
Normal recruitment or headhunting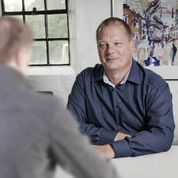 We deliver quickly and with good quality a finished recruiting for you. As a recruitment agency, we are dedicated to identifying and contacting the right candidates – both those who are already active searchers and those who do not yet know they have a need to change jobs. We offer a flexible process which may comprise either a complete process or parts of the process. Recruitment of employees is a matter of trust between you and our company – therefore we offer transparency in our process so you can always see the status of the project and screened candidates. You may in the process put written questions to your prospective employee.
Executive Recruitment
Are you looking for the chief executive or top – quality specialist becomes even more important. The impacts of your business is large with both the right and the wrong recruitment. Leave the job to our consultancy as we have on our own offices internationally. We have highly experienced consultants who have both the theoretical knowledge but certainly also the practical experience you can not read into.
International Rekruttering
We have established offices in both Spain and India. This is to give you the opportunity to get a wider and stronger field of candidates when we as consultants choose candidates with the right skills for your job. Many graduates from other countries find it difficult to move for the right job and experience shows that they fall to the Danish society. Read more details about our international and effective recruitment by click here .
Project Recruitment
Sometimes does your company need to solve a specific task or project. So, a temporary project employee be the solution to your problem. We help you find the right employee for you. So instead of hiring a new employee hires you on a project basis. There can be both a Danish recruitment or international recruitment. Many interesting profiles, the type of employment attractive. We are happy to provide a rapid and efficient recruitment for your project. You are welcome to offer him a permanent contract after the project recruitment.
Interim / Temporary Appointments
If you want a more flexible solution where you hourly hire a staff with us, it is also a possibility. An interim or temporary assignment has a number of advantages such as: no administration of the employee, full known costs, in turn fixed costs-therefore great flexibility, only the number of hours you'll need and the cost is known in advance. Read more about the interim / temporary appointments by click here and also read more about our concept of "Rent an employee" by click here .
A set of extra eyes on your own recruitment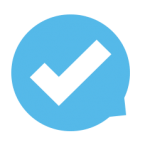 If you are doing the recruiting process, we offer our help for very little money . We may, among other things create a personal profile for your candidate, provide feedback to you and the candidate of the profile and assess the candidate in relation to your job. This gives you an alternative assessment of your candidate, and the savings in terms of recruiting the wrong candidate is very large. Right now, the price for such assessment 8000, – DKK. Read more details by click here .
Recruiting Board / Advisory board members
We help you find the right skills for your board or your advisory board. If you do not already have a professional board or a professional advisory board we will help you uncover the skills you need, find the right candidates to help with the selection process and ultimately help you start your new board of directors or advisory board. It is important for your business that you as the owner or manager of the company have a body where you can be both inspired, challenged and held on the strategic challenges all companies and managers. Read more about our services by click here .
Why choose us?
I have several years of experience in international recruitment from employment in large international companies. Hands on recruitment carried out in many countries with candidates with many different nationalities and skills. Practical experience in recruitment at all levels both when talking about specialists, project managers and leaders. In addition, many years of management experience at all levels and experience from different types of businesses. Even worked as plant manager in India. Our international staff have a long recruitment experience from many types of jobs, internalize experience and experience from large firms. They know how the culture of a Danish virkshed is put together, requirements for cultural competence from a prospective employee and experience to spot talent in an international context.
Read a little about our customers' experiences with using us by click here